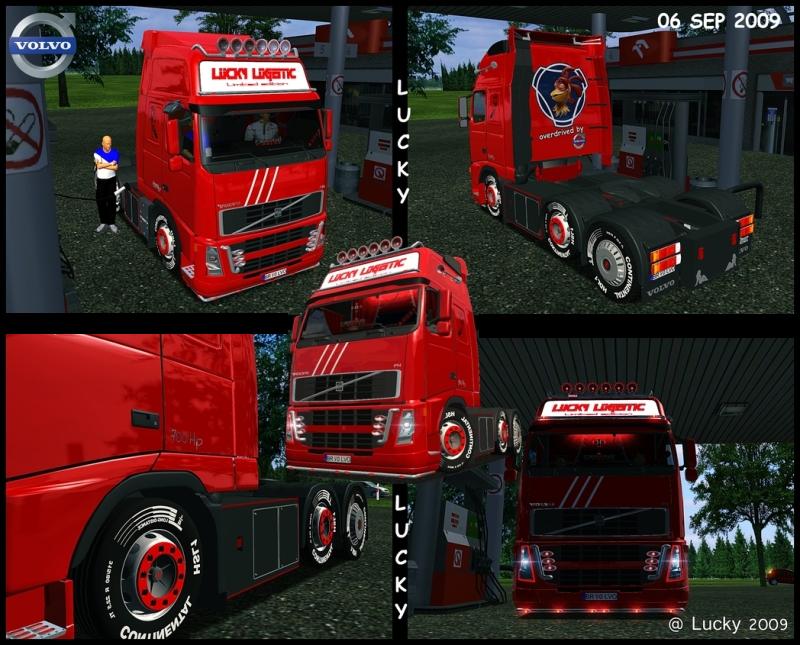 -Volvo fh 700 Globetrotter XL-
-------------------------------
RO:
-------------------------------
La acest volvo am lucrat de la inceputul anului 2009 si pana in prezent [ 06.sep.09 ]!
Credite:
Autor Original: ????
"Mici" Modificari: Lucky[me]
Piese folosite:mai multi autori[le multumesc pe acesta cale]
Roti:Lucky[me]
Conversie pentru ets:Lucky[me]
PMG OPEN*
*Oricum un copil prost ar fi spart PMG!
ROG SA NU ISI BATA NIMENI JOC DE ACEST VOLVO , IN CARE AM PUS MULT SUFLET!
VA MULTUMESC!
SI DACA VOI VEDEA CAMIONUL ACESTA PE VREUN FORUM LA DOWNLOAD SAU POZE DIN ZMODELER CU EL FARA CREDITELE NECESARE JUR CA ACESTA VA FI ULTIMUL CAMION FACUT DE MINE!
Contact:
ro_lucky_trucker@yahoo.com
Parola:volvofhbylucky
-------------------------------
ENG:
I worked at this Volvo from the begining of the year 2009 until present [06.sep.09]!
Credits:
Original Autor: ????
"Small" modification:Lucky[me]
Parts used: several autors, and i thank them on this way
Wheels: Lucky[me]
Conversion for ETS: Lucky[me]
PMG OPEN*
*However a stupid child would have broken this PMG!
I want that nobody mess this volvo, in which I put so much soul!
Thank you!
If i will see this truck at download on other Forum or pictures with it from Zmodeller without credits i swear this will be the last truck made by me!
Contact:
ro_lucky_trucker@yahoo.com
Pass:volvofhbylucky
-------------------------------
Download1:
http://www.filefront.com/14476903/Volvo_FH...L_by_LUCKY.rar/
Download2:
www.sendspace.com/file/o945v2